PDF Compressor Pro Giveaway
Get a free license of PDF Compressor Pro to compress your scanned PDF files! [CLOSED]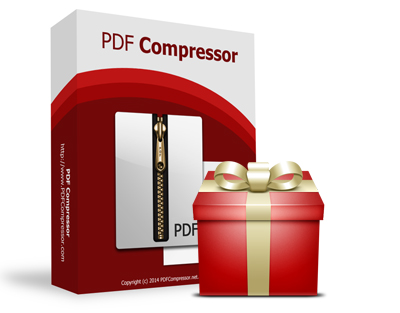 PDF Compressor Pro was $29.95, but Now for $0!







100% Full Functional Use of PDF Compressor Pro.

WON'T
add Watermark on PDF Files.

Compress scanned PDFs to small files.
Giveaway Serial key:
Removed on date

This giveaway promotion has been closed on Feb 1, 2017.
Follow Us on Twitter
What can PDF Compressor Do
Since scanned PDF files are derived from images with large file sizes, they can quickly consume storage space. In addition, sending e-mails with large PDF attachments can be difficult.
PDF Compressor
eliminates both problems with one streamlined, easy to use, fast program. Users can also choose to save their files to the original folder without overwriting the original versions, and users can also opt to save PDF files to specified folder paths.
In addition, PDF Compressor automatically removes restrictions from protected files.
The press release PDF version